Beat the Mod / Most Moves Wins Badge + Gold 🤩 (FINISHED)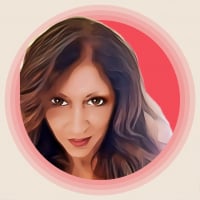 Nix66
Posts: 15,524
Soda Moderator
Hello to all you Sodalicious Crushers!!
It's back! The coveted Beat the Mods badge is available!
Already earned that👆badge? Well then, good thing that there's also Gold Bars available to win! 🤩
What stands between you and the Beat the Mods badge or you and the Gold Bars you might he wondering … 🤔 … moves is the answer! Remaining moves that is. 🙌
How to Participate ▶️
Simply play your current level (or any level of your choice), complete the level in as few moves as possible, and capture a screenshot at the end of the level showing how many moves remain.
Post the moves remaining screenshot along with the level completed screenshot which will show that it has been played or replayed by the word 'Next' under your score.
Rules 📐
Levels need to have been played or replayed during the contest dates. No old screenshots allowed. 🙃
No edited or manipulated screenshots allowed. 🧐
You may add your name or initials to your screenshot as long as it does not cover up the level, completion check mark, moves remaining, or your avatar.
Terms and Conditions here
Prizes 🆒
The top 5 players having the most moves remaining will receive the Beat the Mods badge along with 30 Gold Bars each for your Soda Game. 🤩
Ohh, I almost forgot 😉 you have to Beat the Mod and finish your level with more moves than this remaining ⤵️
My level is covered up but remember yours must be showing! You'll have to be quick to capture the moves remaining screenshot. 💨
Duration 🔁
This contest is open until Aug 16th 3pm CEST
Good luck!! Go!! Make those moves!!
Special note: If a player forfeits the Gold Bars the Gold Bars will remain in the Soda Competition fund for future contests.
No account? No problem! Sign up HERE
Leave a Comment