Which theme you want to see in Candy Crush Soda?⛰.🎈🥽 (FINSIHED)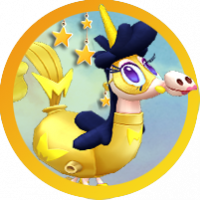 LadyRaffie
Posts: 3,430
Community Manager
Hello Sodalicious People!
Every month there's a new fun Season coming to our Sodalicious game. We had mystery, we got the Bear Brawl festival, the summer Soda Games, and just recently Color splash! 
We want to keep on bringing fun themes in seasons for you and that's why we would like to ask you:
From the following themes which one you would love to see in an upcoming Season your Candy Crush Soda game 👇
The option theme that gets the most votes will be featured in-game in one of the next Seasons
🌟 We will give 30GB to 5random players
🌟 You have until the 1st of October 1pm CET to vote for your favourite them!
Want to participate? Sign up HERE in 2 seconds!
Which theme you want to see in Candy Crush Soda?⛰.🎈🥽 (FINSIHED)
787 votes