Season May is here in two different versions, 🌪 Storm 🌪 and 🧽 Mischief 🧽.
Find out which story you have
HERE
❌
Temporary issue
with receiving lives from Team Members, read more
HERE
Four In A Row Sitters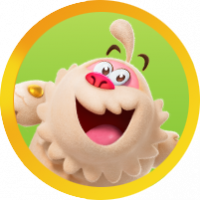 treynolds150
Posts: 2
Newbie
Has anyone else experienced what I call "sitters" who plop down on a square and do absolutely nothing to achieve the goal of Four In A Row? I always leave the easiest square for the last task. The worst was someone who sat on that square after I toiled to complete the first three. The square was pass one new level. Do you share the rewards if you don't complete at least one task on the board? Thank you.