🏳️‍🌈 Pride Season - help Kimmy create a
Pride Celebration
in Rainbow Reefs
HERE
The June Tournament is on!
🏆 Share your score and get a badge!
HERE
Due to an issue with our servers, on the 5th of July
all Private Messages will be deleted and disabled.
Read more
HERE
Daily bonus extras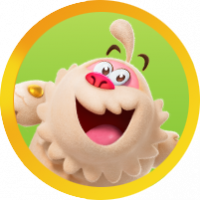 stompncrush
Posts: 2
Newbie
I have made it to 365 consecutive days played and am very disappointed with the daily bonus. I strongly feel that this feat deserves better than average awards. Please take that into consideration as I no longer feel the need to play everyday since things do not get better the longer you play consecutively.
Leave a Comment