🚀 Star Wars Badge!
HERE
🥤 Celebrate Beverage Day!🍺
HERE
💌 Celebrate Mother's Day!
HERE
🎥 Movie 🍿 Actor 🍿 Movie 🎥.
HERE
👋 New in the Community? Say Hi
HERE!
Start With The Last Letter Of The Word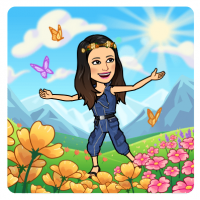 Anahita_2005
Posts: 11,388
Level 4
Hi everyone!
Some of you might think this is a word game..but no! This is a song game in which the first person writes a song title name then the other has to write a word which begins with the last letter of the first word.
Let me give an example:
We Will Rock You, Queen
Then the would be :
Un La Paloma Blanca, George Baker
and then so on...!
But if at any point if the game gets to hard to think of any song then we can start from a new one! 😉
It's your wish whether you want to post the song video or not 😊
So I'll start off:
With A Little Help From My Friends, The Beatles
The next would start from S
"Nothing is so strong as gentleness. Nothing is so gentle as real strength."
Leave a Comment