VOTE for your fav !
👑 BGH vs 🧸 Bear Brawl
HERE
NEW Season!
Harmony Season
🌈 🦄
HERE
NEW Feature!
Champions Streak
🏆
HERE
Win Gold Bars!
🐢 Find The Turtle!
HERE
Win Badges!
🌈 Let's celebrate our uniqueness!
HERE
All You Need Is LOVE ❤️
HERE
💫 Say Something Nice Day
HERE
👋 New in the Community? Say Hi
HERE!
⚡️ New! Weekend Soda Challenge!🥤
HERE
The Noble Path what is this?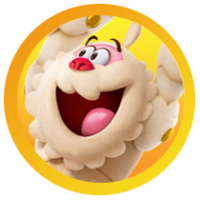 Tzvi_Marcu
Posts: 1,107
Level 4