Season May is here in two different versions, 🌪 Storm 🌪 and 🧽 Mischief 🧽.
Find out which story you have
HERE
Anyoneone else hating the new format?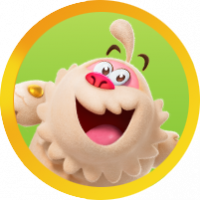 Peachy_x
Posts: 1
Newbie
I have been playing Candy crush soda saga on and off for a few years. I'm somewhere over level 3500. Recently it just feels really corporate, like a gambling àpp or something. Bubblegum hill used to be fun, now it feels unwinnable and inaccessable, with the new 100 strikes to play. Theres some *Edited by CM: against the House Rules* propeller game, that makes no sense and feels preprogrammed. The graphics now feel clumsy and glitchy, with no proper pathway. As for the new foam things, they are like chocolate rounds on steroids. Used to be a big fan of Soda, thinking of deleting. Is anyone else feeling like it's gone down bubblegum hill?