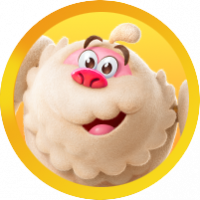 ElenaVorona

Level 3
About
Username

ElenaVorona

Joined

Visits

211

Last Active

Roles

Member

Points

118

Posts

245

Badges

22
Activity
You answered your first problem and that's showing support to the Community.

Some are beginning to wonder if you are the owner…

ElenaVorona

I think I've said a lot already. We need to say less, but so far it has not worked out))).

Diamond Lim, nice to meet such an award-winning community member. I am very pleased with your congratulations.

Nix66, from you I am especially pleased with every kind word, colleague).

You're a hard worker and it paid off by getting your 25th Clever vote. Great job!


To see the beauty of others must search beauty in your inside

ElenaVorona

abdullah22, I did not understand it. Where I have not seen.
Can you explain?

I have not get any reward at the end of week

ElenaVorona

If you can, then believe me.
I have nothing to do with it.

Hi everyone

candy crush is amazing one of the best game

You are living by your keyboard. You are a comment-making machine!


all humans are beautiful including you fat old lady.🤣🤣🤣 you are funny.

ElenaVorona

Yes! It's me.
Do you think I'm pretending?)

ipete

No, I just saw your response to Sanchez below and it makes me laugh. 😂

ElenaVorona

You are weird. Either you believe me or not. I don't understand. Sanchez immediately believed me. He is no longer interested in how I look.))

I bet your beautiful, the way you talk, there's just something about you that drives me crazy. Where are you from? What do you look like, would you like to see a picture of me?

ElenaVorona

I am an old, fat old woman. I have a lot of wrinkles. And my breath smells bad. I am beautiful?
I don't need your photo. Because you will give me a photo of another person. Beautiful, chic, fashionable, etc. Leave this photo to yourself).