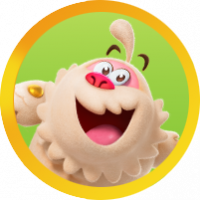 gasrenus

Level 2
About
Username

gasrenus

Joined

Visits

75

Last Active

Roles

Member, consented

Points

31

Badges

11

Posts

48
Comments
Hi Everyone! wanting to get started to win.

Hello All! keep on , keeping on, get those high scores.

Good Evening, Let's rock these games, play,play,play.!

Hello Everyone, Hope to score big tonight.

Hi newbie, welcome, Like your name. hope you will find all kinds of friends here. I know they like playing games.

good Afternoon! Hope you all get high score's.

*Edited by CM: off-topic*

Hi! Everyone have a good day

march 1, its really nice out. just about to get to playing the games.

just now getting started to play! can't wait!

Way to go, keep on scoring high.

Having a good time playing ccss.

Hi Everyone! Hope your having fun gaming. Stay warm.

Hi!I just now getting started to play! Jon the fun.

Hi I am new too. trying to understand all this. It will take a couple of days.

Hi, Hope you are having fun gaming. I am just getting started.

Good Afternoon, I am up and ready to go. watch out Candy Crush Soda! Have fun everyone.

cold outside , think I will just play some Candy Cush Soda. so much fun!

Happy Hump Day! Have fun gaming.