Join the running Gif Battle 😎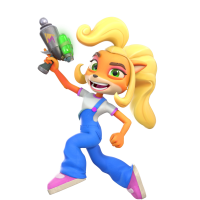 QueenMia
Posts: 12,375
Community Manager
Oh hey guy 👋
How' you doing?
For those who've seen me around, you probably noticed my love for GIFs... So, naturally, I though: Let's start a GIF Battle! 🥳
The idea is simple 👉 Just post a funny GIF that somehow (or at least, as much as it can) responds to the previous GIF posted. You're following? 
If you struggle, just post a funny one so at least it adds some fun to the Community 😄
Where to find GIFs? Here, for instance
How to share a GIF? Click on the GIF, then right click to copy the Gif link. Then copy the link using the <> icon and voila! 
Ready! Let's do this ✌️
No account yet?
Sign up here i
n 2 seconds!
Leave a Comment