(ENDED) ✌️ Vote for the next Crash On the Run! Community Avatars! 📸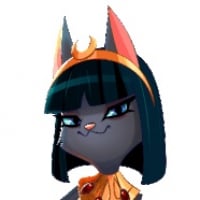 QueenMia
Posts: 12,982
Community Manager
🥭 No account yet? Join us here in 2 seconds! 🥭
Hello Bandicoots!
We'd like to add some colours to the COTR Community and since this is your place, well you guys get to choose!
👉 Vote for your favourite avatar below and let us know in comments why you like it best - The 2 most voted will be added to the avatar pool on Friday 8th of January
Hard to pick, heh?!
Have fun and see you on the 8th for the results ✌️
(ENDED) ✌️ Vote for the next Crash On the Run! Community Avatars! 📸
This is a public poll: others will see what you voted for.
Leave a Comment