(ENDED) 💥 COTR Competition - How far can you run?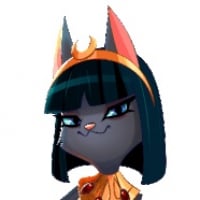 QueenMia
Posts: 12,982
Community Manager
🥭 No account yet? Join us here in 2 seconds! 🥭
Hey Bandicoots!
Want to show off your skills and have fun? What about finding out who's got the longest run? Share your best runs with us and the top 3 scores might receive a little surprise... but shhhh, you'll need to win to find out 😉
You can share as many runs as you want! I'll announce the winners on Friday 8th of January - You'll have until 13 CET to participate.
Ready? Let's play!
See you around guys and don't forget to have fun ✌️
Leave a Comment