(Comment Section Closed) 📢 BIG ANNOUNCEMENT! Crash On the Run! 🍏🥭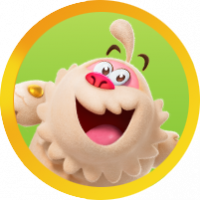 ✨ IT'S OFFICIAL! ✨
But you all knew this anyway didn't you? Crash Bandicoot: On the Run is Coming Soon…REAL SOON... March 25th... 🎉
Join Crash, Coco, and the rest fo the gang on another crazy adventure, this time on mobile devices, Enjoy the trailer, and get hyped!
Plus, an exciting day just got better for some iOS users, sign up for one last Crash test... Sign up HERE!
Don't forget to PRE-REGISTER for an exclusive Blue Hyena Crash Skin at launch before it's late!
Also check this article... 😉👇
Don't forget to react (Sweet 👍 - WOAH 🙂 - Love 💗) into my discussion! 🎶🎵
Let's see your sweetest comments...
See you Wumpa Island... 💞
Comments
This discussion has been closed.