Count up 500000000.....Purple Crystals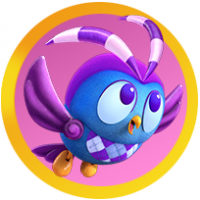 nguyenanhduy1591999
Posts: 1,141
Level 4
Hello everyone. A new game in the community and Now I want to count purple crystals with you. Do you join it ?
It's Easy. I count 1 , You count 5
1,5,10,15,20.....
And Don't forget:' Like , love ,helpful , woah, haha' the previous comment.
OK. LET'S COUNT:
1 PURPLE CRYSTAL.
Nguyen Anh Duy 15/9/1999😎😎😎
I like playing CCS, CCFS, CCSS, CCJS, BWS3, ...
I like people here because they're friendly and kind. I'm so happy.
By:
Nguyen Anh Duy
Leave a Comment