🔥 Hot right now 🌶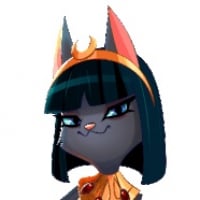 QueenMia
Posts: 12,982
Community Manager
🥭 No account yet? Join us here in 2 seconds! 🥭
Hi Bandicoots and welcome to the Crash on the Run Community! 
Here are all the hot topics, la crème de la crème, the very best of all trendy discussions happening right now in the Community! Cautious it's very hot 🌶
👉We need your feedback!- What ability would you like to use in the middle of a run HERE
💎 Patch notes - Update 1.110.35 & .43 HERE.
🏆 Badges, Purple Crystals and fame 😎
. Join Aku Aku's Challenge here and show how good you are
. Get Aku Aku's Protection badge here 
. Become Bandicoot of the Month and receive an exclusive badge and 75 Purple Crystals! More info here.
. Get your level 10 badge here, level 30 here and level 50 here!
👉 Get started
. Check all you need to know about the COTR Community HERE.
🏃‍♀️🏃🏾‍♂️🏃🏻Looking for Team mates?
. Check HERE for the perfect match!
🤪Want to go crazy?
. Join the N.Sane Universe right HERE. Don't hesitate to share some fun with us!
. Join the COTR Gif Battle HERE 💥
🚨 Want to report a Bug?
. Head to our Support area here. Make sure to check what's already on-going and discussed before posting your own issue.
💡 Have an idea?
. Our Idea Section is the place for you then! Make sure to check what's already there before posting your own idea.
⚠️ Want to keep up-to-date with everything happening on the Community?
. Subscribe to our COTR tagging list HERE!
That's all for now. Will keep on updating as it goes!
So, see you around Bandicoots and don't forget to have fun ✌️
This discussion has been closed.