💥 Become the Bandicoot of the Month in the Community! 😎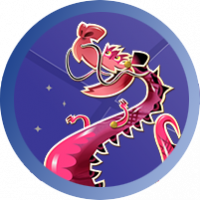 👉  Join us here in 2 seconds! 👈
Hello Bandicoots 👋
You are more and more amazing Bandicoots joining the COTR Community and, every day, we're amazed by members doing something extraordinary and go above and beyond to help others. It can be someone helping a fellow gamer, a funny thread comment that made everyone smile, the coolest profile name, the sweetest comment or the longest, wittiest or most remarkable answer in a thread.
So to recognise you guys, we have decided to start awarding the N.Sane title of Bandicoot of the Month!
🥭 How to become Bandicoot of the month?
Help others, spread the joy in the multiverse, share N.Sane news, tips or achievements, simply be yourself and have fun!
Every month, our amazing Mods @Peti321 @Dimenzio and myself will be picking the Bandicoot on the Month - You can also nominate other members (or why not yourself), just let us know why below!
There will be one member chosen every month, starting in April. Bandicoots of the month will be announce at the end of each month (around the 25th).
🥭 What does being Bandicoot of the month give you?
Each Bandicoot of the month will receive:
. 75 Purple Crystals
. A Bandicoot of the Month badge
. Eternal Fame with your name in the Bandicoot Wall of Fame!
So what are you waiting for? 
YOU could be the next Bandicoot of the Month and get the limited edition Badge + 75 Purple!
So see you around, Bandicoots, and don't forget to have fun ✌️
Comments