Option to hide bubbles/banners on left homebase screen / disable their pop-ups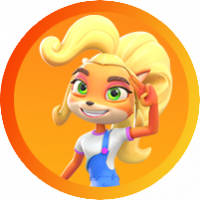 GloInTheDark
Posts: 63
Level 3
Maybe give the option to remove the mini-banner-things (I don't know what the real name for these things would be) that are on the left side of the screen while at the home base. I currently always have 3, sometimes 4:
1- Return of Nitros Oxide
2-Special Offer
3- Nitro Mutagen Nitrus Brio (I don't even know why this one is there, since I can just go to the mission computer to beat bosses?)
4- Aku Aku daily quests
Aku Aku's bubble is removable once quests are done, and that's awesome! Could they all be like the Daily Quests one, where they can be closed/dismissed to free up screen space?
And/or maybe have a "don't show this again" option for things like the Special Offer pop-up, where I've accidentally hit the 13.99$ button a couple times because I went to pick up eggs/weapons at the same that the pop-up popped up as the game finished loading. (Thankfully it checks to confirm the purchase and doesn't just take my money, because that would actually be bad instead of just annoying 😂)
Leave a Comment