COTR Community the 2nd? Come here and get it started!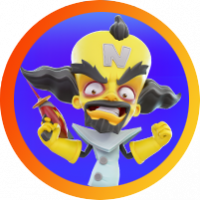 hanautaBOB
Posts: 586
Level 3
So, it seems the Talk about it got split over 2 different Topics, but from what I gather no one started it so far, but our existing community Team is full and people still want to join...
So, I'll explain shortly how this should go.
1st, we need a Leader. Someone who opens the Team and manages it. They need 10 Crystals to start the Team (don't forget to put that this is a "King Community" Team in the Description) and they should checking the in-game Chat and Community regularly to manage the Team (avoid Randoms that don't interact with the Team/Community to eat up slots).
It can is Time consuming, so if you're already extremely busy with other stuff and don't have too much time for these things, it might be a bad Idea to be the Team Leader.
2nd we need lots of good vibes and fun. Friendly Competition is wanted, but you shouldn't kick people that are active in the Team Chat and/or Community because you think they don't contribute enough Trophies 🏆
Always try to talk to people if you think they should be doing more for the Team and give them enough Time to answer.
Also, if you're part of this Team and know you can't be active for a few days or even weeks, talk to the Team/Manager.
As long as the Team isn't full, it isn't a big Problem, but if we got a lot of people that want to join the Team, the Leader might get pressured to free up Space... So if you think you can't play for a whole season, it might be the right thing to make space for others.😇
As for the Leader, they should prioritize Members of our Community, but if some players are active in the in-game chat they may make exceptions... Just make sure most of the Team is actually part of the CotR Community from around here 😅
All that depends heavily on how popular the 2nd Team will be. 🤷🏻‍♂️
3rd, share with the Community! Memes and other fun stuff, achievements or if something annoying happened and you just need to vent.
You know what they say "Sharing is Caring" so show the Community and Team that you care about them ❤️
I hope this can get started soon, so you can still Rock this season 🎸😎
@GetHanked @MiamiCrash3 @Calmbutcrazy @Skelly42O @TurnoverDuck
Also, a special apology to @KysartSarglin , guess it was a classic case of everyone thinking it would just get started if people are interested... Hopefully this will get things started for real.
Again, sorry for the unnecessary hold up 😥@KysartSarglin
Leave a Comment