(ENDED) 🏆 OUR FIRST COTR WUMPA GAMES IS HERE 🍇 A SHARE OF 500 PURPLE CRYSTALS TO BE WON! 💎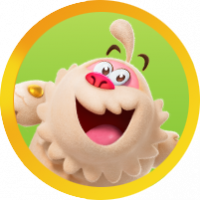 🏝️ The Biggest Competition is HERE! ⭐
Are you up for a new Wumpa-tastic Community experience? I'm talking about the first ever Wumpa Games!
🏃‍♂️ What is this about?
It's a new competition in the Crash Bandicoot: On the Run Community and it will get us in shape for an even bigger challenge until the end of summer, la créme de la créme!
This contest's season was placed on Beach Jungle to celebrating Summer 2021... 🏖️
🎽 What should I do?
To participate in this contest, all you need to do is to collect as much trophies as you can to the base and you have to beat other players progress to be the lead with an amazing rewards!
You can show us your contribution by sharing your screenshot in the comments below!
⚠️📲 Check out this guide on how to take a screenshot HERE!
💎 Here are the Wumpa Games RULES!
Players must completed the Bandicoot Pass or having more than 25K trophies!
Players must have reached to Experience Level 10 at least.
Every member of the team needs to have a Community Account **Sign up HERE** 
It is inappropriate that you steal other players screenshots, so if you are going to do that, you will be kicked from this contest that means you will lose an opportunity to win crystals.
In case if you don't want your screenshot been stolen by someone else, edit your image by adding your name on it or any object you want! 👍
Posting a comment about game's issues, purchase errors or stuff like that, are not allowed in our contests, otherwise these kind of comments will be edited or removed as a Off topic!
Any photoshopped image, screenshots submitted in old versions or any run that was assisted by cheats, hacks or any other unfair exploits are not going to be accepted!
🏆 Leaderboard Rewards!
The Top 5 winners with the highest trophies will receive Purple Crystals as rewards. **There are a 500 Crystals in total that it will be shared to five players** In case of a tie, the tiebreak will be determined by the first one that has submitted the screenshot!
🏅 Everyone who participate in the contest, they will be geting a exclusive Wumpa Games Summer 2021 Badge!
🥇1st: 250 Purple Crystals + A Golden Aku Aku Trophy Badge!
🥈2nd: 100 Purple Crystals + A Silver Aku Aku Trophy Badge!
🥉3rd: 75 Purple Crystals + A Bronze Aku Aku Trophy Badge!
🎖️4th: 50 Purple Crystals!
🎖️ 5th: 25 Purple Crystals!
⏰ Deadline!
You have until August 3rd, at 12AM BST to participate and then we will be announcing the winners. The exclusive Wumpa Games Summer 2021 Badge will be no longer collectable on August 23rd which means that this contest discussion will be closed!
Let's see who's going to be the Professional Bandicoot... 🍃
⚡️ Click ➡️ HERE ⬅️ and go back to your game and collect more trophies!
🌟 You don't play Crash On the Run, yet?!
Well, you definitely should give it a try! 😉🥰
👉 Install the game HERE and enjoy the N.SANE moments... 🌟
Don't forget to react (Sweet 👍 - WOAH 🙂 - Love 💗) into my discussion! 🎶🎵
Let's see your sweetest comments...
See you in N. Sanity Island... 🏝️
Comments