COTR Challenge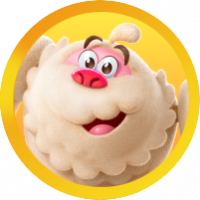 12164541591
Posts: 14
Level 2
Add new type of run - COTR challenge.
To get access to this challenge you must have enough power gems and get all of the colored gems and time relics on the island.
In this type of run, you must collect all of the 4 letters (C, O, T & R) before reaching the end portal.
Player will be rewarded by COTR token (looks like medallion shaped like nitro blast (💥)).
After collecting all of the tokens on the island, player will be able to start a new <<boss>> run via Coco's computer.
This boss runs don't need so much weapons (all of the mini bosses requires only approximately 5 or 6 nitro serums and 2 or 3 frosty bombs while bosses only requires 4 nitro bombs and 1 or 2 frosty rayguns).
The reward for completing this challenge is kinda big - you'll get 25 of any ingredients for mini bosses and 75 for bosses.
Leave a Comment