🥭 Reached Level 50? Get your N.Sane badge here 🌟🌟🌟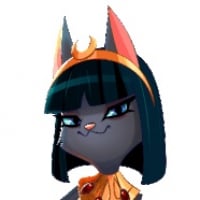 QueenMia
Posts: 12,981
Community Manager
🥭 No account yet? Join us here in 2 seconds! 🥭
Hello Bandicoots 🙌
Show the World that you're a Crash on the Run Master!
If you have reached level 50, then you're a N.Sane runner - You deserve to get your Level 50 Badge! Wear it with pride 😎
🥭How to get it?
Easy! Simply share a screenshot of your level below and you will receive your badge - Note that there can be a slight delay for the badge to be added to your profile.
🥭 Want more badges?
. Level 10 badge here!
. Level 30 badge here! 
Congratulations and happy running! See you around the Community and don't forget to have fun ✌️
Comments