Spyro alone can't keep the interest in this Game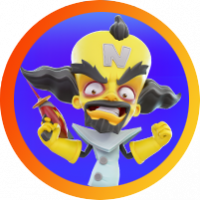 hanautaBOB
Posts: 587
Level 3
I'm saying that as a big fan of both Crash and Spyro, but looking at Nitro Fueled, the 3rd Season was Spyro Themed but still it wasn't enough to keep people's interest in it.
I worry about CotR's future, because the wait since the last New Area to play was pretty long and a lot of players just quit because of the Dingodile Bug, Survival Run Crashes and/or Collection Run changes.
The Spyro Event probably will keep a bunch of Players around that might have already left without it, but what's gonna happen after that?
I think the Devs should communicate directly with players via Twitter and be less "gimmicky" if they announce features in Testing...
It also would probably be better to have dedicated "Test Players" that are willing to try out whatever feature the Devs want to Test, Randomly spreading it across the Players just causes Confusion and unnecessary Bug Reports.
I know our Community Mods try their best to give us accurate informations ASAP and forward our Complaints and other Feedback to the Devs, but still, in this day and age there open communication is easier than ever its kinda disappointing the Devs rarely make use of it.
I fear that if the player count drops too much, that the support will be stopped rather sooner than later, but I hope the Game can get back some good will from players that currently are just fed up because of Bugs and poor communication from the Support Team and the Devs.
Leave a Comment