Welcome to the COTR Mods Team Dimenzio and Peti321 🙌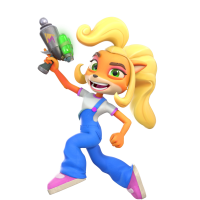 QueenMia
Posts: 12,928
Community Manager
🥭 No account yet? Join us here in 2 seconds! 🥭
Hi Bandicoots,
Please join me in welcoming @Dimenzio and @Peti321 to the COTR Moderators Team! Together with @W35Gamer they'll be our Bandicoot Dream Team 🤗
Sadly, @MightyWolf is not part of the team anymore but we hope to see him around again. We thank you for all your help and work for the Community!
Welcome aboard @Dimenzio and @Peti321!
No account yet?
Sign up here i
n 2 seconds!
Leave a Comment