I'm waiting the day where the game is perfect to game it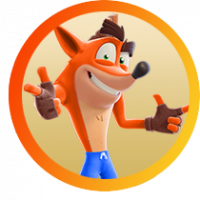 Samu92
Posts: 178
Level 2
I don't know how we can play this new season 4.
The problems are not bug but the real problem it's when for win you need to do trophies and the unique way to do trophies are tickets. When in a game as crash there are problems like this, you need to create another way to do trophies mostly for who finished the story and the unique way to do trophies to go on in the challenge are tickets. So I'm waiting the update 1.70 because I don't know how play to try winning my team if the tickets crushing. It was Better before atleast I could arrive to 1000 trophies, no I cannot arrive even to 200...
So I Hope the next update will be better. Only thing you can do is do Crystals to buy skins, stop.
The team ranking Is useless in this 4 season.🤣🤣🤣
Leave a Comment