im the player Frozenice and before someone report me,i need to advise this.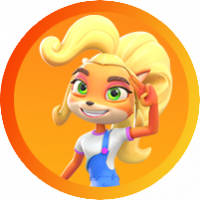 Frozenice
Posts: 84
Level 2
i get my team get first with something i got for an idea,in the season before i played to help my team goes first but we ended 3rd and can't get 2nd and 1st so i saved like some 980K in wumpa fruits and some 200,000 of steps i got and decided to saved it for the next season,that's why when the new season begin me and my team get first rank because i used everything i have to use in the first day if this season begin.
i got it clean and fair with some long time saving it for this.and im not used any hack and nothing of that,i played without cheating so if someone report me or our team then the others teams and players need to know what happened,about the wumpa fruits,i got it when the season before begin because i used all of it for the other season before the other before so i got an idea and begin the season using every wumpa fruits i got from before so i got some reward and everything to be first in the first day.
i said this because im worried to lost everything i got clean and fair without cheating but someone can report me without knowing what happened and probably they accused me to be a cheater,i don't know about this but i need to ask something.
¿is fair to save wumpa fruits and steps from some long time getting it?,you know... getting much of it and use it everytime you want to use,im scared about it too but im not using any cheat about it,just playing clean and fair like others players do.
Leave a Comment