Wooden puppet skin for crash and coco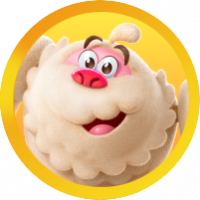 Mohamed90909
Posts: 47
Level 2
Story
In Wumpa Island, coco has created a ray gun called transformer gun with transform anything into anything. She next tested it this ray gun by switching on this gun. In addition, she typed wooden puppet in this ray gun so now anything she shoots at, it will turn into wooden puppet. She then shot at a monkey and he transformed into a wooden puppet, then she shot at that monkey again to turn him back to normal.
Coco was so happy that it successfully worked this ray gun. After that she decided to take a nap after working so hard on that gun. Crash then saw how capable is that ray gun, so he decided to took it to see what will happen if he shot at himself. Crash shot himself and then he transformed into wooden puppet crash.
Crash was so happy that he became a wooden puppet because he had one thing in mind, he can dislocate his body parts at ease with no pain, he can spin his entire wooden body without any rest and without spinning his head as well, which makes it endless. Also he can fly while spinning endlessly due to the light weight of his wooden body.
After taking a nap, coco was so shocked to see crash as a wooden puppet and how he's having fun of how he's capable of what he can do to his body. So coco wanted to have fun with crash by turning herself into a wooden puppet and then both crash and coco had so much fun all day👍👍.
Leave a Comment