[This post may Content Spoilers] confirm skins for upcoming Season.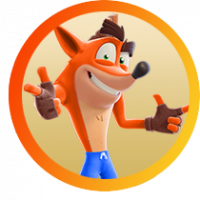 faisalkhan2
Posts: 72
Level 3
Hello Everyone. I hope you all Doing well!
Before I wanna post something i wanna give an warning about whatever I'm gonna be posting it's hidden in Spoilers so I dont wanna spoil it. The text and images will hidden in spoiler as well.
If you guys wanna talk about something that is coming to the game please Don't spoil it and whatever you wanna say you can Use Spoiler tag if you wanna hide something in spoiler alert.
I hope you Understand. Thank you.
Alright Everyone so I wanna talk about Season 6 Skins. I know many of you Desperate to see what season 6 Skins looks like. One of the main Sources took 3 days to Update Cotr to 1.100.50v when that version out to the public. So there are 16 Skins introduce to the game and I'll be sharing each 2 Skins from the front and back so you can see skins with Every details Possible. Remember these are confirm skins for Season 6. None of them Currently got their stats yet. Which we have to wait in next Update for these skins to Receive their stats. For now I'll share what these skins looks like.
But first I'll name them, there are 1 Set of crash and coco. It's Completely Organized so you can Understand them.
1. Mummy Crash & Coco
2. Zombie Crash & Coco
3. Monster Crash & Coco
4. Glowing Skeletons Crash & Coco
5. Ghost Knight Crash & Coco
6. Werewolf Crash & Coco
7. Vampire Crash & Coco
8 Dolly Crash & Coco
Remember neither one of them got their Stat yet. As I said Earlier. We will get them in next Update.
Thank you and that's it.
Leave a Comment