Waste purple crystals by mistake and freezing loading screen in a survival race.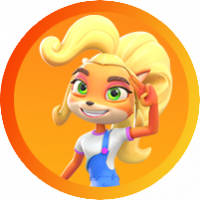 sponge_jpg
Posts: 9
Level 2
I must say right away that I love the bandicoot series of games and this mobile game too. But why the developer doesn't care about the complaints and wishes of the players.
How many seasons will people forgive to do so that a warning appears before you buy something for purple crystals, the acceleration of the resource timer, I personally clicked there 2 times by accident because everything is nearby and they instantly disappeared from me without any warning , it is not normal.
The second point is survival races, I am already silent that we are running against bots, here I can understand it is not possible to make a fledged online for any reason, but why, after watching ads with a 10% chance, the game can simply freeze on the loading screen and you you will lose all your earned trophies and tickets.
And once again, the game is really great, it just lacks good support and listening to the players. I hope you fix at least these problems. thanks
Leave a Comment