Let's talk about this game's future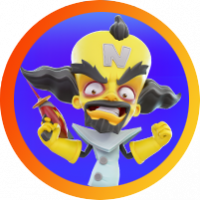 Pauolo
Posts: 534
Level 3
I am making this post to talk about any future content this game will have, since it is very unlikely the developers will post any form of roadmap, or make any communication on what they planned next. Also because the lack of actual support to the game has worsen more and more since Season 3.
Regarding seasons, I don't think there will be more after the end of the year. At least, until the developers change their minds about it or the publisher approves for more content. What you will get starting next week is 1 new henchman with Season 6, then 1 new boss with Season 7 (November) and 1 new boss with Season 8 (December). Don't expect more, that was planned that way at least since launch.
Regarding main content, same story, don't expect any more islands or levels until next year. The developers only planned for 12 levels, 3 islands. The jet pack, jet board and jet minecart levels were probably just thrown in as ideas rather than something the developers worked on. It is even possible they will be scrapped for one reason or another.
Don't expect any of those "coming soon" buildings to ever be used this year as well, or ever. I can tell one of them has had no purpose since before launch, because its purpose was replaced by spending crystals to boost lab and coop production. And yet it is still "coming soon"...
Maybe someone else has more insights to share on what's coming, for which I would be interested to hear it. Feel free to comment on too.
Leave a Comment