The race run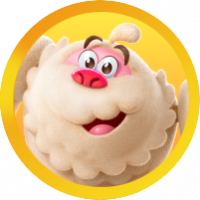 Mohamed90909
Posts: 53
Level 3
The race run is a race that is similar to survival run, however there will be a finish line. In this race run, there will be four players standing next to each other. Next once everyone is ready unlike survival run which starts the game after choosing a skin. The good thing about this race run is that you don't need to play any videos if you run into an obstacle minion, or any traps because you'll be spawned on a last checkpoint crate you've broken. After finishing the race, there will be trophies to be collected from from any places you get:
1st place = 300 trophies
2nd place = 200 trophies
3rd place = 100 trophies
4th place = 50 trophies
Also note that there won't be any videos to restart the race run because you are competing against real players( from all around the world ). So do your best and have fun👍👍👍
please make any comments if you like for your opinions .
Leave a Comment