They need to add more usefulness of collecting mojo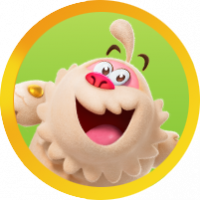 Mohamed90909
Posts: 135
Level 3
In crash of the titans and crash mind over mutant, mojo are used for make crash more powerful. But now in COTR, it is only used for collecting rewards. That makes no sense at all!
we need more than just collecting rewards, like we can use mojo to make crash and coco more stronger, enhanced, and more powerful. For example you can use mojo to upgrade their:
strength( the more stronger they get, the more minions you can take down like the plants, the mummies, and more strong minions. Also they can destroy obstacles like cube stone and more)
speed
more moves, techniques, skills and more
power ups
health
duration of being invincible and it's strength of Aku Aku
and more…
what do you guys think about this idea?
thank you and stay safe❤️👍
Leave a Comment