Due to an issue with our servers, on the 5th of July
all Private Messages will be deleted and disabled.
Read more
HERE
Women's Month 22: What is your proudest achievement?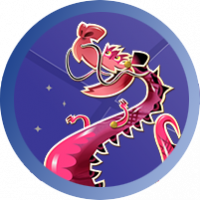 FluffyDinosaur
Posts: 527
Community Manager
Participate for a badge and a chance to win 20 Purple Crystals!
Hi Bandicoots 👋
March is here again and it's time to let girl power take over the Community and to celebrate all Women in the Kingdom!
💜 We'd love to know more about our female Bandicoots and their lives! This is the little question we have ready for you:
What is your proudest achievement?
It can be game-related or not, profound or just fun, that's up to you. And if you're not a woman, please join the party as well!
💜 You can post your story, hommage or comment here below 👇️
💜 You can also send us a short video (30-45 secs) that we will share with all Kingsters at the end of the month. If you're interested in this option, please comment below and we will send you a private message. 
💜 All on-topic participants will receive this amazing badge created by @QueenB , and we will choose 3 which will get 20 Gold Bars each!
💜 You have until the 20th of March, 3pm CET, to share your stories, comments and videos with us. 
💜Learn more about how we're celebrating this year all over the King Communities HERE. Remember the more Communities you participate in, the more chances to win Purple Crystals and the more badges you'll collect!
💜 No account yet? Sign up HERE and participate!
Leave a Comment