👉 Patch Notes 0.30!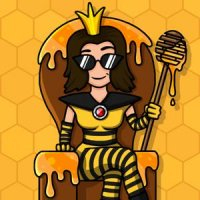 QueenB
Posts: 8,002
Community Manager
🥭 Join us here in 2 seconds! 🥭
Hello hello Bandicoots!
We have just released a new version and here's what it will bring.
⚠️Please note that these will be rolled out in stages, so might not be available to you straight away. Be patient, as these will be released to everyone shortly!
Here's what we've got for y'all
😉
🥭What's new?
You can now chat with your Teams!
Crash Points are now known as Trophies 🏆
Team Runs are now called Survival Runs (which are now easier, plus you can pay crystals or watch an ad to continue up to three times).
🥭 Bug Fixes!
Lots of tweaks and fixes to improve the game's performance on older devices (please note, there's a limit - we've been forced to conclude we will not be supporting devices that run iOS 10 or older).
We fixed an issue that caused some of our friends to lose their progress.
You can now log in with an existing King account in order to back up your game.
🥭 What else?
Frosty Bomb recipe is now 250 Wumpa, 1 Snow Egg, and 4 Shell Shards.
Changed Dizzy - It's now 7 seconds (was 3 seconds), but no longer protects through Nitro and TNT crates, and no longer protects through stone walls.
Reduced the ingredients required for the Frosty Bomb.
🥭 Current known issues:
DinoGemRun is missing the floor. If you try to beat Dino Might Gem Run, you might fall at some point.
If you stay idle on the base, the sound will stop for some moments.
SEW Forager shows Pop blossom signs instead of Wiggle Weed. 
Some arrows appear too early during the tutorial, pointing to something that's unlocked on further steps.
Aku Mask is not saving you from all the obstacles it should. 
X (close) button doesn't work on the end-of-season Reward's popup.
Bosses stop attacking you if you run the boss loop for some time.
That's all for this time - Thanks guys and keep on running 😜
Leave a Comment