Quantum Masks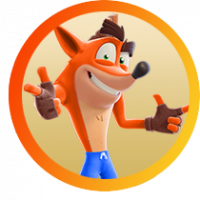 HarmonyBunny00
Posts: 39
Level 2
Not sure if anyone has posted this idea before, but I have this powerup idea in mind. Since the Elementals are in the game as bosses, it would only make sense to include the Quantum Masks as powerups while in a level.
Lani-Loli (blue): Tap the screen to phase certain objects in and again out of existence.
Akano (violet): Allows you to spin indefinitely for about 5 seconds or more
Kupuna-Wa (gold): Slows down time for about 3 seconds, giving you enough time to swipe either left or right
Ika-Ika (green): Tap the screen to flip the stage upside-down, inverting the controls. Tap again to restore gravity to normal.
What do you think?
Leave a Comment