Could these Skins be purchased in the future?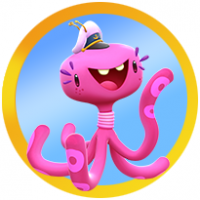 NewRorron11
Posts: 43
Level 2
Currently we do not know the actuality of many of the skins that have been released only in offers, in the pass or as seasonal rewards.
Will the offer skins be released in the future so that they can be purchased for crystals? It would be a bit unfair for those who don't have money to only be able to buy them with real money, even for those who do have money. What if on the day of the offer they had their credit card frozen? Or didn't they have it loaded with money and when they loaded it it was too late as the offer was gone?
Currently I don't know if the "launch season" skins are for sale, as I have them, but what about this season's skins? (The Oxide Skins) Will they be released to buy with crystals in the future when this season is over? 
Sometimes it's not the player's fault, but rather the team's fault that they don't get a skin, it could be just as unfair.
Also, with the current problem of missing trophies we don't know if those of us who have 0 trophies will get these skins (plus all the other season rewards...).
Finally, will these skins be available for sale as crystals in the future? For new players entering the game in following seasons it might be kind of sad to not have skins from past seasons.
I imagine something like skins can be bought 2 seasons later or something like that.
Also, as for the "Retro Space Coco skin."
Why does it have to be paid? In this case the same thing happens as I explained in the special offer skins, besides, having already bought the pass, do they still ask for more money to buy separate skins? It would be better if it could be obtained in special seasonal events or other type of method, even with crystals, steps or Wumpas. It seems as if the skin was created just to fill their pockets and greed, which is quite unfortunate.
I hope you can answer my questions, thanks for reading and sorry if I offended anyone with the last thing, it's just that I as a player who has put money in the game I feel offended that there is so much paid content....
Leave a Comment