I have a dream (COTR community Team)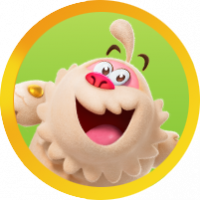 I have a dream that we build a Crash On The Run Community Team, That 30 Brave Bandicoots who frequent the forum band together as a collective and earn super sweet prizes together on COTR Seasons.
We can share updates weekly of our progress within the community
Have a mini League within our group 1st, 2nd 3rd place finishes at the end of season will be crowned King/Queen, Earl/Countess and Duke/Duchess for that season also will have an accumulative point system for highest earning trophy amount in the leaderboard 30pts for 1st place all the way down to 1pt for 30th that will be an ongoing mini league. (Just for funs)
Create a forum thread in where we can talk and share posts, strategies, screenshots, and laugh together
Will Bring the regular forum users together a sense of belonging and togetherness
A sense of pride representing COTR Community
This will be for next season, when the current one ends, I'm just gauging interest and if you want to sign up for the COTR community team leave your interest below ⬇️⬇️⬇️⬇️
If it's popular idea and We fill one team up we can create a second team. But firstly we need 30 active COTR players.
We can work together on rules and regulations as a team, tag players who you think might be interested in Joining The Crash On The Run community team. and I will compile a 30 person list for next season in the comments:
Sign up today! For Crash On The Run Community Team! 😎😎😎
Comments