Watch ads to partially speed up crafting instead of just purple crystals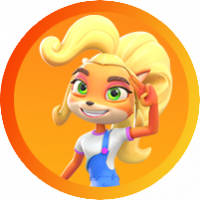 GloInTheDark
Posts: 64
Level 3
Some items take a lot of time to craft, and therefore it takes a lot of crystals to speed up the process. What about adding the option of removing 30 minutes from the timer if you watch an ad? With some kind of limit to how many ads you can watch per item, per day or whatever.
For example, since the Inferno Bazookas take 12hr, maybe you could watch 20 ads and bring the timer down to 2hrs. Frosty Bazookas take 6hrs, so you could watch 10 ads, and bring the timer down to 1hr. By not speeding up crafting until the timer reaches 0, and without the convenience of a quick transaction, it wouldn't make the option of buying crystals obsolete. This way, the game would benefit from more ads being watched, and those who buy purple crystals are still getting the upper hand, and so buying crystals is still worth it.
Edited to add: ads wouldn't play one after the other, just to make sure people are half-watching the ads instead of setting their phone down for 10 minutes and go do something else while a bunch of ads play. You'd have to choose to watch each ad one at a time. Click "watch ad", watch the ad, get brought back to the lab, where you can click "watch ad" again if you want to remove another chunk of time from the timer.
Leave a Comment