COTR PATCH NOTES 💎 May 3rd, 2021 Major Update **V1.20.42**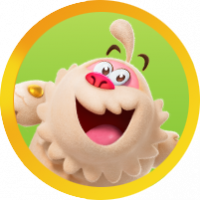 Hi Bandicoots! 👋
We're released a new major update today on both Android & iOS and here's what it will bring... 🤗
⚡ So what's new? 🥭
🍇 Introducing Season 2: "Running Outta Time!" New rewards, new bosses, 19 new time-themed skins to collect. Each week, fight against a new limited time Gang, and many more surprises... Check this out... HERE!
🍇 Avoid the Noid! **This is a tie-in with Domino's Pizza, and will bring a smile to the face of many 90s kids**
🍇 We're starting off the Seasonal Gangs with N-Tropy, Fake Coco, Tiny Tiger, and The Noid!
🍇 New Survival Run: Dino Mite!
🍇 Unlock the Beach Jungle and all its secrets!
🍇 "Dizzy" feature now only applies to crates and side collisions
🍇 Fixes, optimizations, and improvements!
⚡ What things that does not fix yet? 🥭
You will find the current known issues by going to that link HERE!
Don't forget to react (Sweet 👍 - WOAH 🙂 - Love 💗) into my discussion! 🎶🎵
Let's see your sweetest comments...
See you Wumpa Island... 💞
Comments