Make Aku Aku make a sound when the invincibility is about to end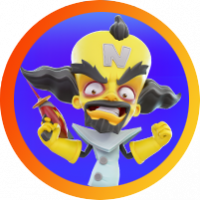 RacsoL_733
Posts: 9
Level 2
Sometimes is very annoying that the invincibility just ends when you are between enemies or boxes, and you take damage for doing noting.
Make Aku Aku make a little sound, like a timer when is active, and go faster when it's about to end.
That, or having a second of invincibility after getting hit, to not lose 2 Aku Aku mask instantly.
Leave a Comment