🔧
Temporary connectivity issues
More details
HERE
How the "Checkpoint Roulette" Bug could be turned into a useful Feature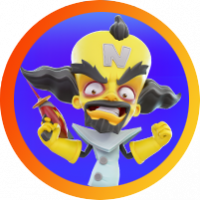 hanautaBOB
Posts: 663
Level 3
Currently, whenever you start a collection Run, you would be Telported to a Randomly Picked Checkpoint instead of the Usual Starting Position.
While irritating at first (especially due to its unpredictable nature) I thought maybe of simply turning back the Original state of the game, why not use this to improve the game.
How about making it an OPTION to start a run from the Last Checkpoint Crate you crashed?
In some cases people might play with the thought of purposely getting Crash killed to make more use of a well placed Checkpoint...
I think it woukd be good feature to add some sort of "Checkpoint Memory", so the game remembers where your Checkpoint was if you leave the Stage.
HOWEVER...there will probably be a lot of people that just want to do their runs as per Usual and start at tge Original Location.
These 2 don't have to get in each others way, you could just put a Checkpoint Crate there you usually Start the run on Default so this spot can be in the Memory as well.
Maybe make it a Crate with a Big S instead of C, a big Checkers Flag or a Star so people know its for the Starting point of the Stage.
It could also help for orientation that way, since sometimes if a stage is new you might get overwhelmed on where you have been and the Star(t) Crate could easily Fix this.
Anyways, just something I thought of while we are currently experiencing the "Checkpoint Roulette" and I think this non Random alternative would be appreciated a lot by people.
Leave a Comment