🚨 Exclusive COTR Virtual Event - A Kingdom Live series with the Sound team! Will you join?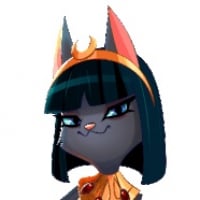 QueenMia
Posts: 12,986
Community Manager
🥭 No account yet? Join us here in 2 seconds! 🥭
Hi Bandicoots 👋
We have some exciting news to share with you today! We're very happy to announce our first Crash on the Run Virtual Event: A Kingdom Exclusive Live series with the Sound team of Crash Bandicoot: On the Run! WOAH!
🥭 What is it exactly?
The multiverse is alive with the sound of a bandicoot! Not sure what a bandicoot sounds like? Fear not, our audio team have worked this out for you!
At this exclusive event, you'll hear from the team themselves on how they created the sounds and music of Crash Bandicoot: On the Run! Remotely - you will even have a behind the scenes look at the voice of Coco! 
🥭 When is it going to take place?
This virtual event takes place on Wednesday, May 26, 2021. 
Time based on location: 
USA BASED
9:30 am: USA West Coast (PDT)
12:30 noon: USA East Coast (EDT)
UK & EUROPE BASED
5:30 pm: UK (BST)
6:30 pm: Europe (CEST)
🥭 How can I join?
👉 SIGN UP HERE 👈
Full joining instructions will be sent in the confirmation email that you'll receive on registration.
This is an online event, we will be connecting via the Zoom platform.
Note: This is a webinar-style event, therefore your video and audio will be disabled throughout. Chat and Q&A features are operational, so feel free to use them and chat to us and other players.
⚠️ IMPORTANT: by signing up for the event you agree that you will not disclose information to anyone or use it for any reason other than attending our King Virtual Hang-Out. Photo or video footage of our information cannot be taken. Publicly-disclosing information online (blog, social media) is prohibited.
So see you there Bandicoots ✌️
Leave a Comment