Islands rework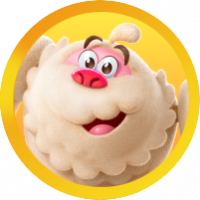 SeriousAmaro
Posts: 11
Level 2
Having Sewer or Later unlock before Dino Might! created a precedent in which it's possible to unlock levels from new islands before completing the set of four maps. The game currently has Wumpa, Warp, and N.Sanity Island, which do not represent correctly the three islands from the main games and even levels are not in the correct islands.
Taking into consideration the following factors:
Snow levels are somewhat implied (from Crash 2 and Mind over Mutant) to be located in Wumpa Island;
Temple/Ruins levels are also located on Wumpa Island, but there's also one in Cortex Island;
Sewers and Labs are located in Cortex Island;
Time/Space-shifted maps should be included in the 4th and 5th map slots...
...the Islands will now be:
N.Sanity Island: Turtle Woods, Beach Jungle (please rename, into N.Sanity Beach), "currently unnamed jungle level", "The Great Gate"
Wumpa Island: Lost City, Road to Ruin, Snow Go, Bear It
Cortex Island: Sewer or Later, The Lab, [The High Road - personal suggestion], Temple Ruins
Time Warp: Dino Might! [A Real Grind, Food Run, Draggin'On - personal suggestions]
Space Warp: [Piston It Away, Out for Launch, Crash Landed, "Spyro-themed map" - personal suggestions]
This (admittedly never to be implemented) change will also require some map, balance, and progression rework; for example, N.Sanity Beach will have to be level #2, having Chill Berries and Shell Shards, which have more sense to be here than in Lost City (but the map needs to be simplified as well). I'll have my rebalancing suggestion in other thread soon enough
Leave a Comment