Absolute Trash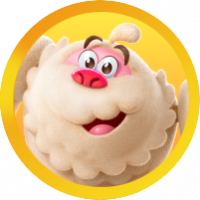 SpeedRacer2021
Posts: 14
Level 2
They announced over in one of the other threads that, after a wait of 9-10 weeks (pretty much 2 months), they will only be releasing one new level and 5 bosses (from 175 to 200 gems). First of all, we already knew what level it is from the picture (Upstream) and what the new item is from the Oxide Lab (Bellow Peppers) so there is literally zero surprise here. How the **** do you only release 5 bosses after 2 months? You released 5 bosses at the start of season 2 and that **** took about a week to complete. You have us waiting 2 ******* months for the exact same thing, which will probably also take about a week to complete? What kind of horse **** is that?
You started punishing us by making us watch ads or pay crystals to keep items when dying in collection runs. This was a trash design move. But you made up for it when you gave us really quick speed in collection runs. That was the only good thing that happened. Unfortunately, it happened when there was no new content to complete, so it didn't actually matter. Now, there is a new season, and the promise of new content within 2-3 weeks, and you suddenly remove the quick speed in collection runs. So now they are slow and boring again. The speed slowly ramps up, but it is only back to the good fast speed when you are already done collecting items.
You also implemented random spawn locations within collection runs. This is an absolutely useless feature and is also complete trash design. This was annoying but okay to deal with for a day or so, but then you removed the speed the next day. Spawning in the wrong location, with snail speed, and having to run through a whole section of a level to get to where you need to go, is garbage. Y'all are garbage. Absolute ******* garbage *** design team, development team, management, I don't know who it is, but y'all are trash. Game is trash. Clearly y'all don't give a **** about producing a game that is actually fun or releasing content that anyone gives a **** about. Nobody gives a **** about your stupid *** seasonal bull**.
I already know some boot-licking *** incel is gonna come up in this thread like "I liked that change" or "I like the seasonal content" but they are absolutely not the majority opinion. King is releasing only side content and experimental changes with zero transparency and no consent from the user. Let me tell you right now, no one plays Crash Bandicoot games for the side content you stupid *****.
All you had to do was finish releasing the actual game content. Then y'all could've kept releasing your stupid side **** for people that wanted to keep playing. Instead, y'all are ******* greedy and made a game that was actually decent for a mobile game into absolute trash.
Leave a Comment