Cheater with 2 accounts needs to be banned ASAP!!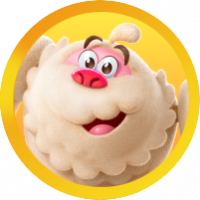 GeanyB
Posts: 5
Level 2
Funny to see how the 1st rank of the hard work of my team called SMU Legends go flashed away in less then 10 min by this cheater with 2 accounts called God of Run! Yes his the God of cheating!
So ya his the God of Run but thanks to his fabulous cheating! I've stopped intentionally running for trophies to be able to screenshot all his huge jumps he made on both his accounts. I didn't have time to SS the jumps on his first account but he had 17k then jumped right away to 30k trophies in 10 minutes…wow oh wow! Then on his 2nd account he jumped from 12k to 30k trophies in another 5 minutes:))
Me and other guys from my team reported him inside the game but it's extremely important to report him here hoping for a community manager to read our posts and ban this hilarious cheater! I'll upload all the SS I took with him cheats!
He needs to be banned ASAP! This is absurd!
Leave a Comment