1.50 Release is delayed but it's on its way!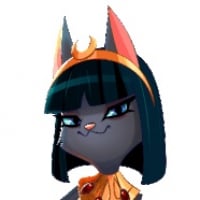 QueenMia
Posts: 12,986
Community Manager
🥭 No account yet? Join us here in 2 seconds! 🥭
Hi Bandicoots 👋
Just wanted to let you know that we're a delayed with releasing 1.50, due to some extra fixes that needed to be done beforehand. The team is working on getting it out to you asap! We'll let you know once it's out!
🥭What to expect in that release?
. 1 New land – Upstream
. 5 New gangs
. Extending gameplay from 175 to 200 Power Gems
. New Time trials and Challenge runs in Upstream
. And more!
We'll tell you more once it's all good to go!
Thanks, Bandicoots!
Leave a Comment