So, I got the much awaited Collection Run challenges...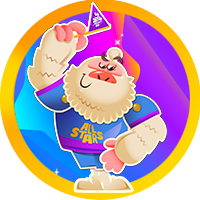 Remember, if you don't this might just be King Testing the Feature on a Random amount of Players.
So they are as you would expect them.
1 Task per Run, no matter what you had to do to clear it, you get 5 Trophies.
Can be as simple as bashing 50 Crates (very easy if you still got plenty of Material Crates in a Stage), a few Hundred Wumpas (saw 300 or 500 in Turtle Woods), get X Material Y Times (so far didn't come up when I was out of materials in a stage), or getting 5000 Steps.
If you don't clear those goals, nothing bad happens and I'm already done trying these 5000 Steps challenges if there is no material left for me in the Stage.
Comments