Have the Steps and Wumpas exchange a use limitation to avoid the abuse of Cheaters.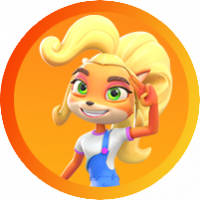 Adrenaline
Posts: 329
Level 3
Please, set a Daily Trophy Limit for the Steps and Wumpas into trophy exchange, This system has greatly been abused by "cheaters", and has destroyed the competition on most Leaderboards resulting for legit, paying players to quit the game. I have seen these because our COTR Community team Leader, GetHanked, an active member of the King Community page, and in Discord, have left due to the same reasons. Not only him, but most of the team members are also planning to quit the game because of this... The "Imbalance" mechanics of the leaderboards, have destroyed the motivation of many players to actually be competitive, and is mostly thinking of also resorting to "cheat agains't cheaters". I don't want to see this game die like many other games I've played that went the same path... So the solution I can only see to avoid the "Leaderboard Sniping" is to limit the ability of Steps and Wumpas Exchange. Not only it will lessen the ability of cheaters, but will greatly balance the game because most trophies will be relied on Survival Runs. Also, I cannot suggest on how it must be limited, because it's up for the Community and Developers to decide.
If you want a complete detail about this current issue, here's a link to one of the threads related to it.
https://community.king.com/en/crash-on-the-run/discussion/343850/cheaters-again-unfair-leaderboards-unfair-system-our-teams-asking-for-compensation
Leave a Comment