I think Oxides Dive Attack could use a little Nerf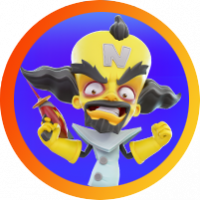 hanautaBOB
Posts: 659
Level 3
It comes out quick, it's hard to tell if you have to be left or right until he almost huts you, he gets a shield and he has a hit box behind him, so changing to the middle lane to quick can damage and kill you even if he already passed you.
At least one of these 3 changes be made to make this attack a little less overwhelming imo
1st take away his shield. The attack can stay strong, but he's open to be easily countered.
2nd get rid of the "lingering hitbox" behind Oxide. It just feels like a Cheap shot if you passed him and still get damaged for changing lanes "too early".
3rd Telegraph the lane he goes to a little before the Dive attack... This could potentially make the attack a little "too easy" to dodge, so it would be a delicate Balance act making it right without completely ruining his Attack.
I'd much prefer one of the first 2 options to be applied, since I think if you know it's just left or right that is safe you should be able to dodge in time if you wait for him in the middle. It's hard, but not impossible.
I just think as is there is too many disadvantages for the player at once (hard to read, No chance to counter and Cheap Shot from the exhaust), so maybe adjusting it just a little bit would make him feel more balanced and less overwhelming.
Leave a Comment