Time Balance in Gems Run and Challenge Run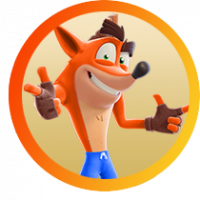 faisalkhan2
Posts: 67
Level 2
Hey Everyone I hope you all doing well. I wanna make this post by saying that Gems run and Challenge run needs time Balanced. Everytime when you do Crystal's Run there is Small Chance where you hit traps and die. It add 1 or 2 Minutes goes into Re Running it and then finish the Crystal's run. When you finish it you have to wait 24 Hours. Now I know some of you who is Daily running Crystal's run. The time is getting Delayed to Night and they miss 1 Day crystal run at the end. So I came up with the idea. To solve this Problem. We need to reduce the timer just a tiny bit. When you Finish Crystal's or Challenge run you have to Wait 23 Hours and 45 Minutes. This is to make Gems or Challenge run Balanced on time. So players don't get to Waste their time.
I know there are Few Cases out there when your Crystal's run timer goes up. You take 5 to 10 Minutes or even take an Hour to Start Crystal run. The time just add up.
Having to wait 23 Hours and 45 Minutes feels right. If you Delay Few Minutes that will be ok. You can catch on time. :)
If you find my post Helpful. Please Vote I Appreciate it.
Leave a Comment