In Game list of Skins that are currently (potentially) available in the Vendor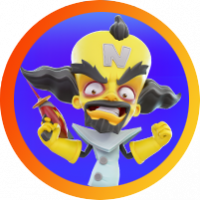 hanautaBOB
Posts: 663
Level 3
So, yeah, we got told that eventually we will be able to get all skins in the Vendor...
However, I feel like it's hard to plan how much of your Crystals to use on other stuff if you don't know what skins are in the Vendor...
I find it odd that Certain skins I only Ever See on Bots and I'm not talking about Seasonal stuff, but stuff like this:
Don't even know what it's called, but I've never seen it in the Vendor.
And with Updates adding More and More skins to the Vendor, it would be especially important for newer Players to have a good overview in the Game, rather then saying "you got internet, look it up".
Leave a Comment